Best Practice for New Product Development, Quality & Safety in the Food Industry
28th April 2016 | Manchester United Stadium
---
Transform your product value chain to rapidly innovate develop & commercialise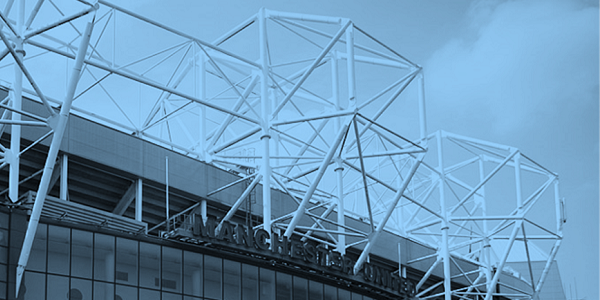 Effective marketing, product innovation, optimisation of the supply chain and quality assurance:
these are key objectives for the UK Food Industry to ensure a leading position in the global market.
The food sector is a relevant asset in the UK economy.
Food and Beverage sector have to keep the spotlight on innovation, research and quality to maintain a high level of competitiveness in local and global markets and populated by increasingly informed and aware consumers.
Sorry, the event has already taken place
The Programme
9.30 Welcome and opening
Moderator  & Speaker – Denis Senpere
9.45 Priorities for the Food and Drink Industry
The Global Food Safety Initiative (GFSI) is an industry-driven initiative providing thought leadership and guidance on food safety management systems. This work is accomplished through collaboration between the world's leading food safety experts from retail, manufacturing and food service companies, as well as international organisations, governments, academia and service providers to the global food industry.
Speaker – Denis Senpere – Member of the Global Food Safety Initiative
10.15 The Challenges of Market Complexity – Flux & Continuous Change – What are the Agendas of CEOs in the Food Industry
To mitigate challenges there is an urgent need for organisations to develop processes to face issues and demands in the market but also the need for systems to be comprehensive, flexible, integrated, scalable yet reliable and simple.
Speaker – Paola Pomi – General Manager – SINFO ONE 
11.30 Global specification management
Capitalise on product specifications and recipes in global companies to optimise the supply chain and to better address regulatory issues in national and international level.
Speaker – Lisa Beattie – PLM Project Manager – Intersnack
12.00 The Role of Quality in Food Companies
One of Italy's largest Tomato consortiums – from seed to finished products – more than 550,000 tons of fresh tomatoes produced, 370 farms, 3 production sites and 50 packaging lines – Brands include Pomi, Pomito, Pais.  With common rules, quality systems and investment in advanced tools – supply chain and traceability of tomatoes are certified to the highest international standards.
Speaker – Linda Avigni – Sales & Marketing Director – Consorzio Casalasco Del Pomodoro
12.30 New Product Development – National & International Cases – Differences & Similarities
Cost, time and quality are the main variables that drive the customer needs – aimed at these three variables, companies develop continuous practices and strategies to better satisfy the customer requirements and increase their market share by a regular product development. There are many uncertainties and challenges throughout the process which companies must face and the use of best practices and reducing barriers to communication are the main concerns for the management of NPD process.
Speaker – Cesare Tarricone – SINFO ONE
14.00 KP SNACKS PLM Journey in Quality Management
Intersnack have a number of quality requirements locally and globally. There have been many benefits to the Agile PLM for Process Project. Mike will provide insight into the journey for the Project and its Users.
Speaker – Mike Waddell – Technical Services Support Manager – KP SNACKS
14.30 Alignment of Strategy & Execution – New Product Development
How to use the analysis of the various products / markets to implement the proper management of actions for competitive growth, and invest in the right mix of products.
Speaker – Ulf Koester – Oracle Solutions Director – Product Lifecycle & Innovation Management
15.00 Regulation & Process Improvement in Product Specification & Labelling Artwork
Ashbury are taking new approach to the regulatory and process issues surrounding specifications and artwork approval. They knew things could be done better and that improvements in process management and a focus on a 'Right First Time' approach would lead to significant savings in the artwork process.
Speaker – Alex de la Mare – Director – Ashbury Labeling
15.30 The Role of Quality in Food Companies
What tools & products are available to support innovation in the Food Industry.
Speaker – Myles Norman / Mark Hyde – Oracle Product Specialists
16.00 Close
Denis Senpere
16.30 Tour of Manchester United Stadium